Connessioni remote: Call for paper. Archiving the technology-based performing Arts.
1538
This fourth issue of Connessioni Remote (edited by ANNA MONTEVERDI-UniMi- AND DESIREE SABATINI-UNiLink-) intends to map the technological theatres through their archives, and the different storage and inventory methods and accessibility.
Documenting Performance, web archiving, and preserving the Performing Arts in the Digital Age is a subject of much discussion, as evidenced by the increasing number of publications and International conferences, such as Open Data-Open Access: New Frontiers for Archives- Digital Platforms for the Performing Arts (Rome, 2019); Performing the Future. Institutions and Politics of Memory (SIBMAS, Warsaw 2020); and Activating the Archive (EYE International Conference, 2018) among others.
Recently hundreds of digital artists, critics, and curators have drawn up a Manifesto: "Media Art needs Global Network Organization" aimed at creating a stable international platform of interoperable archives (International Liverpool Declaration). Meaningful as a model is the online project La Mama Archive born as "Collective Access Catalogue" to digitize the collection of half-inch open reel videos about early Off-Off-Broadway experiments, to store, preserve and make these files freely available to researchers, students and artists.
In Italy Donatella Gavrilovich had recently worked for the project Performance Knowledge Base (PKb 2014, Università di Roma) which focuses on the Open Data for the Performing Arts (Connecting the Future Conference, 2019). We also rely on the studies of the Media Archives by Gabriella Giannachi for MIT-Boston (Archive Everywhere, 2016; Archiviare tutto, Treccani, 2021), on the projects for the preservation of Media Arts by LIMA group (https://www.li-ma.nl/lima/) and by Tate Modern (https://www.tate.org.uk/about-us/conservation/time-basedmedia).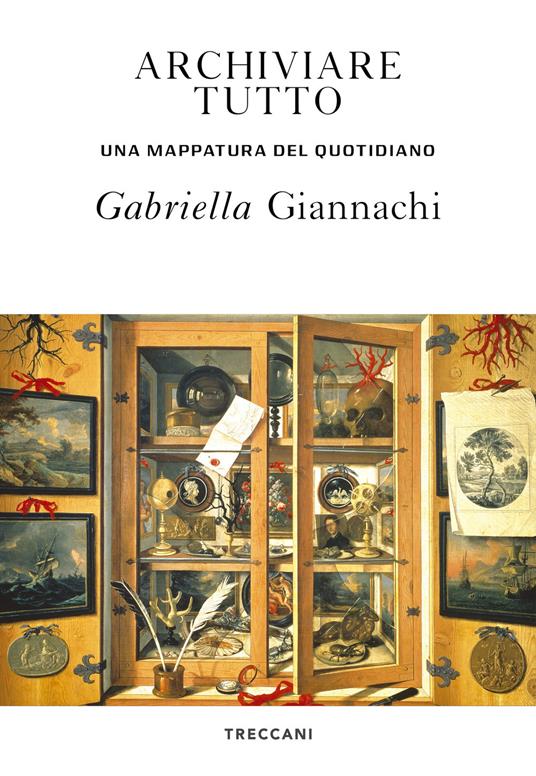 Performances are live events; transience and ephemerality are their principal characteristics, as they are constantly evolving and can never be captured in their entirety, but leave behind many traces. Peggy Phelan states that performance "becomes itself through disappearance" (Phelan 1993), likewise Digital Performances are absolutely unrepeatable and generate ephemeral documentation (video recordings of rehearsals, rendering 3D, video images or sensors, interactive design); due to the obsolescence of software, hardware, and network infrastructures, born-digital artworks are the subject of constant technological change (Sabatini 2013).
Starting from the historical Digital Performance Archive created by Steve Dixon (1999) how to preserve traces of live theatre and dance productions that incorporated digital media? We could overcome the inaccuracy of video recordings of live performance by distinguishing between "intra-documentary – the video recording of the performance-and inter-documentary -a larger documentary corpus including written annotations of the moving, sound and graphic annotations- (Bardiot 2017).
Following Gabriella Giannachi could we consider archives "not only documents and sites but also artworks, installations, museums, social media platforms, and mediated and mixed reality environments"? Re-playing, re-enacting a performance is "necessarily today to go through a performative act carried out within the digital traces" (Bardiot 2017); but what reperforming and therefore reenacting implies? "It's a new form of performance, referring to, and therefore referring (from the Latin verb rĕfĕro: to bring back) the "doing" to a previously acted "fact" (…) It's interesting to consider the reenactment as an internal mode of performance, consistent with the performance's nature, and therefore useful to archive the performance itself, to preserve it and then pass it to those who were not present at the time. Focusing on attempts aimed at saving performance, we need to take into account those which mostly seem to respect the intrinsic nature of performance, properly typing its own codes" (Cutugno 2014).
Furthermore, how to archive forms of digital liveness, online performances/ enjoyed in real time by one's own computers – through a phenomenological perspective that takes into account the relationship between the characteristics of the technologies and the practices of their use by performers and audiences? (Gemini 2020)
The director and deputy director of the journal, the scientific and editorial committee encourage the submission of articles and essays on Giacomo Verde's archive, one of the most complete video-theatre archives of the 1980s in Italy, not yet fully catalogued. Those interested in submitting essays on the subject can consult Giacomo Verde's website, download the volume from Milano University press by Anna Monteverdi Vincenzo Sansone e Dalila D'Amico, and contact Anna Monteverdi for information on the contents of the archive: Anna.Monteverdi@unimi.it
Contributions may address but are not limited to the following topics connected to intermedial theatres:
review of studies and research on the theme of archives
essays on preservation of the intermedial performance
analysis and identification of archival collections with historical value
digital archiving on platforms available for web access
open Access repository online
web applications for documenting interactive and digital performances
examples of re-performing the archive's status
documenting on line live events
case studies on artists and on theatre companies
re-elaboration of the concept of archive and creative re-use of it
remote audience experiences of archive
perceptions and understandings of archives in the Digital Age
archives and Ai
Authors are invited to submit abstracts of a maximum of 1000 characters including spaces on the above-listed topics in Italian or English together with 4-5 keywords.
Abstracts should be sent by 25 th June 2022 to rivistaconnessioni.remote@gmail.com.
The Editorial Board will select a maximum of 10 abstracts based on thematic and methodological innovativeness for the current critical debate. Authors will be contacted by email by the editorial board to submit the final text through the OJS platform by registering online. Full articles must be between 30,000 and 40,000 characters long, including spaces, notes and bibliography, and must be unpublished. Authors are requested to consult in advance the guidelines for the graphic editing of the article and the editorial standards. Articles not following these guidelines will be rejected. Articles of adequate quality and adherence to the objectives of the Journal will be reviewed and subjected to double blind refereeing.
For further information: rivistaconnessioni.remote@gmail.com
M. De Marinis, "A Faithful Betrayal of Performance: Notes on the Use of Video in Theatre". New Theatre Quarterly, 1, 1985.
P. Phelan, Unmarked: The Politics of Performance, London: Routledge,1993.
M. De Marinis, Gli strumenti audiovisivi nello studio della relazione teatrale in A. Ottai, Il teatro e i suoi doppi, Roma, Kappa, 1994.
S. Bay- Chen, "The Paradox of Digital Preservation". Computer, vol. 34, 2001.
R. Schneider, "Performance Remains". Performance Research, 6, 2001
M. Reason, "Archive or Memory? The Detritus of Live Performance". National Theatre Quarterly 19, 2003.
A. Monteverdi, A. Balzola, Le arti multimediali digitali, Milano, Garzanti 2019 (1st ed.: 2004).
M. Reason, Documentation, Disappearance and the Representation of Live Performance. Palgrave Macmillan, New York, 2006.
P. Auslander, "The Performativity of Performance Documentation". PAJ: A Journal of Performance and Art, Vol. 84, 2006
S. Dixon, Digital performance: a history of new media in theater, dance, performance art, and installation Cambridge, Mass.: MIT Press, 2007.
S. Osthoff, Performing the Archive: The Transformation of the Archive in Contemporary Art from Repository of Documents to Art Medium, New York, U.S.A. and Dresden, Atropos Press, 2009
Clarisse Bardiot. "Noting/Annotating. Documenting the technology-based performing arts". Art press 2, Paris: Art press, 2009.
D. Sabatini, "Il patrimonio culturale audiovisivo: il Restauro Digitale". Archeomatica, Tecnologie per i Beni Culturali, Anno I – n. III, 2010.
M. Fleischmann, W. Strauss, Performing data, National Centre for Culture, Warszawa, 2011.
R. Schechner, Performing Remains. Art and War in Times of Theatrical Reenactment, New York, Routledge, 2011
A. Monteverdi, Nuovi media nuovo teatro, Milano, FrancoAngeli, 2011.
C. Flinn, "Archival Activism". Interaction v. 7, 2011.
L. Gaillet, "(Per)Forming Archival Research Methodologies". College Composition and Communication, vol. 64, no. 1, 2012
D. Sabatini. Restauro digitale del film Alle origini del teatro (il Mnemodramma). In: Fersen, itinerario ininterrotto di un protagonista del Novecento, Genova, Akropolis Libri-Le Mani Editore, 2012.
C. Fernandes, S. Jürgens, "Video annotation in the TKB project: Linguistics meets choreography meets technology". International Journal of Performance Arts and Digital Media, 9, 2013.
D. Sabatini. Il teatro nelle Teche RAI in (a cura di) V. Bazzocchi, P. Bignami, Le arti dello spettacolo e il catalogo, Roma, Carocci Editore, 2013.
G. Boutard, C. Guastavino, The Performing World of Digital Archives, in J. Boustany (ed.), La médiation numérique: renouvellement et diversification des pratiques. Actes du colloque Document numérique et société, Zagreb 2013.
C. Cutugno "Archiving Performance: Reenacting Creativity", Mantichora, n. 4, 2014
S. Bay-Cheng,J. Parker-Starbuck, D.Satz, Performance and Media: Taxonomies for a Changing Field, University of Michigan Press, 2015.
C. Bardiot. "Rekall: An environment for notation / annotation / denotation". Performance Research, Taylor & Francis (Routledge), 2015,
E. Van Alphen, Staging the Archive: Art and Photography in the Age of New Media, de Gruyter GmbH, Berlin/Boston 2015
N. Pang, K. Khiun Liew, B. Chang (eds), Participatory archives in a world of ubiquitous media, London Routledge, 2015
G. Giannachi, Archive Everything, Boston, Mit, 2016 (ed. it.Archiviare tutto, Treccani, 2021)
T. Sant, Documenting Performance. The Context and Processes of Digital Curation and Archiving, Methuen, London, 2017
M. Leeker, I. Schipper, T. Beyes, Performing the Digital: Performance Studies and Performances in Digital Cultures, Transcript Verlag 2017
C. Bardiot. "Organiser et conserver la mémoire de l'éphémère: les capsules de MemoRekall". Culture & Musées, 2017.
C. Bardiot. "Éclats: un projet de logiciel pour annoter des captations vidéo". Hispania, Carnières-Morlanwelz: Lansman, 2017.
C.Rosa, O.Craveiro, P. Domingues, "Open Source Software for Digital Preservation Repositories : A Survey". International Journal of Computer Science & Engineering Survey (IJCSES) 8, 2017
O. Grau, J. Hoth, E. Wandl-Vogt (eds.) Digital Art through the Looking Glass. New strategies for archiving, collecting and preserving in digital humanities, Edition Donau-Universität, 2019
V. Agnew, J. Lamb, J. Tomann The Routledge Handbook of Reenactment Studies, Key terms in the field, Routledge, Taylor&Francis 2019.
D. Gavrilovich, "Open Data for an International Performance Knowledge base (PKb) and a persistent identifier (ASPA Code)". Arti dello Spettacolo/Performings Arts n. 6, 2020.
L. Gemini, "Osservare la (digital) liveness: caratteristiche e pratiche della comunicazione dal vivo". Abracadamat.org, 06-04-2020.