Influence of New Media Technologies on the Success of Museum Exhibitions by Sofia Widmann
695
New media changes the way exhibitions are conceived and organised
With the development of technology, new media evolved into a decisive tool in promoting exhibitions and reaching out to audiences. In addition, new media became an integral part of exhibition spaces, and – in some cases – even artworks themselves. Yet, despite the significant potential of new media to change the way exhibitions are conceived and organised, academia and practice alike lag behind in understanding the influence of new media on exhibitions. Museum managers are especially looking for answers to these key questions: Does it make sense to invest in new media technologies (and if yes, in which ones)? How will such investments contribute to the success of an exhibition?
To address this gap of knowledge, Sofia Widmann, Marketing Manager at PARTNER Culture+Projects, aimed to answer the following three questions as part of her master thesis at Modul University Vienna:
(1) To which degree are new media already used in museum exhibitions?
(2) How does the usage of new media influence the success of an exhibition?
(3) What will be the future role of new media in museums in general and for exhibitions in particular?
The methodology for addressing the research questions consisted of:
(1) an in-depth review of relevant literature;
(2) structured interviews with museum managers and new media experts;
(3) a widely distributed questionnaire sent to museums which organised the most successful exhibitions in 2014. As the success of exhibitions is often measured by the number of visitors, the data on the most successful exhibitions worldwide has been gathered from the Art Newspaper Report 2015 on exhibition and museum attendance in 2014.
To which degree are new media already
used in museum exhibitions?
Overall the following three new media types were cited most often in the answers to the digital questionnaire: (1) museum websites, (2) online reviews and (3) social media & social media platforms. The three most prevalent types of new media tools do not require hardware and can be considered as more affordable technologies. More recent technologies (including mobile applications, smart objects, AR & VR, 3d & 4d elements and robots) are in the process of adoption by museums. TV and radio advertising is still perceived as the most effective method for attracting visitors to the exhibition space, while social media platforms and blogs help to create a deeper engagement of visitors in times of limited marketing budgets.
Generally, science and technology museums (and, to a lesser degree, history museums) have a more wide-spread usage of new media, especially in terms of on- site experiences. This can be attributed to the need of these museums to explain sometimes complicated scientific or historic facts in a user-friendly, understandable manner. Talks with experts led to the conclusion that museums are more willing to invest in on-site new media tools for their permanent exhibitions, as compared to temporary exhibitions. This is caused by the relative high cost and complexity of many new media technologies. Multi-stop travelling exhibitions fall somewhat in- between permanent and temporary exhibitions in the number of new media applications.
How does the usage of new media
influence the success of an exhibition?
The success of exhibitions can be measured by various criteria – quantitative (i.e. number of visitors, revenue, profit, duration and number of stops for travelling exhibitions, number of media articles, catalogues sold) and qualitative (perceived quality of the visitors' experience, reviews of critics, feedback in social media). Generally, quantifiable criteria are preferred by museum managers, as they tend to be more objective and allow comparisons between various museums and exhibitions.
The direct impact of new media technologies is difficult to assess for museum managers, as there are various factors (including of course the topic and quality of an exhibition) which contribute to the success of an exhibition. The master thesis could not provide a direct proof of the influence of new media on the success of temporary exhibitions. However, the majority of respondents of the digital questionnaire saw a correlation between the usage of new media and the success of an exhibition. This view was shared by interviewed experts.
Some major museums (e.g. Cooper Hewitt, Cleveland Museum of Art, Brooklyn Museum, British Museum) have made extensive use of new media technologies in the past. These large institutions have significant budgets and possibilities to attract sponsors and donors, which facilitates the financing of innovative new media tools. The inclusion of new media in their permanent exhibitions created significant publicity, which in turn helped to attract additional visitors and donors. The significant requirements in terms of financial and personnel resources make this approach challenging for smaller, less-funded museums. For the latter, the success of their exhibitions is mostly influenced by new media used for off-site or combined experiences (social media, blogs, online reviews), which do not require significant investment and know-how.
It has been argued that – for temporary exhibitions of both major and smaller institutions – it often does not make sense to invest in new media for on-site experiences, as the success depends mostly on the budget spent on advertising.
Comparing various new media tools in terms of their effectiveness is also challenging. Based on talks with new media experts, the author has drawn up a chart comparing the various new media alternatives, as one of the main contributions of this thesis. For on-site experiences, mobile applications, visitor information displays and video are currently considered the most suitable new media tools. The interviewed experts agree that the usage of on-site new media tools will increase in the next five years, with mobile applications, smart objects, audio and video, augmented reality and 3d elements all playing a major role for the success of museum exhibitions (if applied correctly). For off-site experiences, museum websites are considered highly suitable – and this will likely not change in the next five years. Finally, for combined experiences, social media will continue to play an important role, with virtual reality tools likely gaining in importance.
What will be the future role of new media 

in museums?
New media tools will help museums to become attractive to various – partially new – target audiences, by offering new ways of interaction with the museum visitor. Thus, museums will be better prepared in their quest to attract visitors and to be noticed in a marketplace which is increasingly shaped by the private sector (which offer more and more personalised, interactive and innovative services).
Wearable devices, digitalisation, user-centred design, augmented & virtual reality, digital identity, the internet of things and robots/drones will be of particular significance for museums in the next five years.
In recent years, many museums added mobile devices (or mobile applications) to the pre-existing wall-mounted digital displays. The interviewed experts expect a major trend to wearable technology in the next couple of years. In addition, drones, robots, augmented and virtual reality will help to make the visitors' experience in exhibitions more interactive and memorable.
"Our competition is Netflix and Candy Crush, not other museums"
Sree Sreenivasan
Chief Digital Officer, The Metropolitan Museum of Art, New York
Overall, it can be expected that the usage of new media for museums in general and exhibitions in particular will increase significantly in future. Museums need to create more spectacular experiences and provide customised, personalised experiences for visitors. Museums will have to consider themselves – to a certain degree – as part of the entertainment sector and not only as part of the education sector in order to attract visitors. New media tools can help in this transformation process. All experts interviewed agree that off-site tools (plus social media) will be of enormous importance for all types of museums. As they do not require significant financial investments and technical skills, they can be adopted even by smaller museums with limited funds. A credible web and social media strategy will be the minimum new media requirement for any museum. On-site experiences, on the other hand, will be predominantly the domain of large museums with sufficient financial means. To be effective, on-site new media tools need to be well-funded and well-executed.
Apart from answering the three main research questions – the author has elaborated a new media toolbox for museum managers. Please feel free to download the documents.
Cultural institutions experience difficulties to successfully implement digital projects. This often happens because museum managers do not clearly determine objectives and outcomes before the launch of their digital project. A viability check tool for museums is a list of questions and topics to be thought out and planned by museum manager before the launch of a new project or for the review of a current project. It was developed by the author of the thesis based on discussions with new media experts, taking into consideration the specifics of the museum field. The usage of the viability check tool will help both to prepare to the launch of a project, review if it is ongoing, and to develop metrics for its success evaluation.
In the age of digital transformation, the questions (1) which new media technologies are more effective? and (2) in which tools it makes sense to invest? are among the most vital for museums. To answer these questions, the author – together with new media experts – came up with a matrix on the effectiveness of new media tools. These tools are gauged by relevant factors for museums – such us suitability by type museum, by type visitor, by cost consideration, etc. Such a comparison of the effectiveness of new media tools was not compiled before and it will help museum managers in their decision-making for the future usage of new media tools.
Museums are generally considered to be slow adopters of new media technologies. Cultural institutions which remain at the forefront of the technological progress have a unique competitive advantage. As an extension to the research of future new media technologies in museums, the author has elaborated ten specific examples of creative ideas of new media for museums. These innovative ideas might help museums to attract more people inside their buildings and/or to contribute to their institutional success.
Future research requires more statistical data for assessing the role of new media technologies for museums in general and for exhibitions in particular. The information could be gathered by conducting large-scale exit interviews at museums which contain new media elements in their exhibitions. A further approach could be to use certain new media tools during certain periods (e.g. a travelling exhibition could use a 3d model during one stop, but not during another stop). Thus, a more direct comparison of the influence of new media tools could be achieved.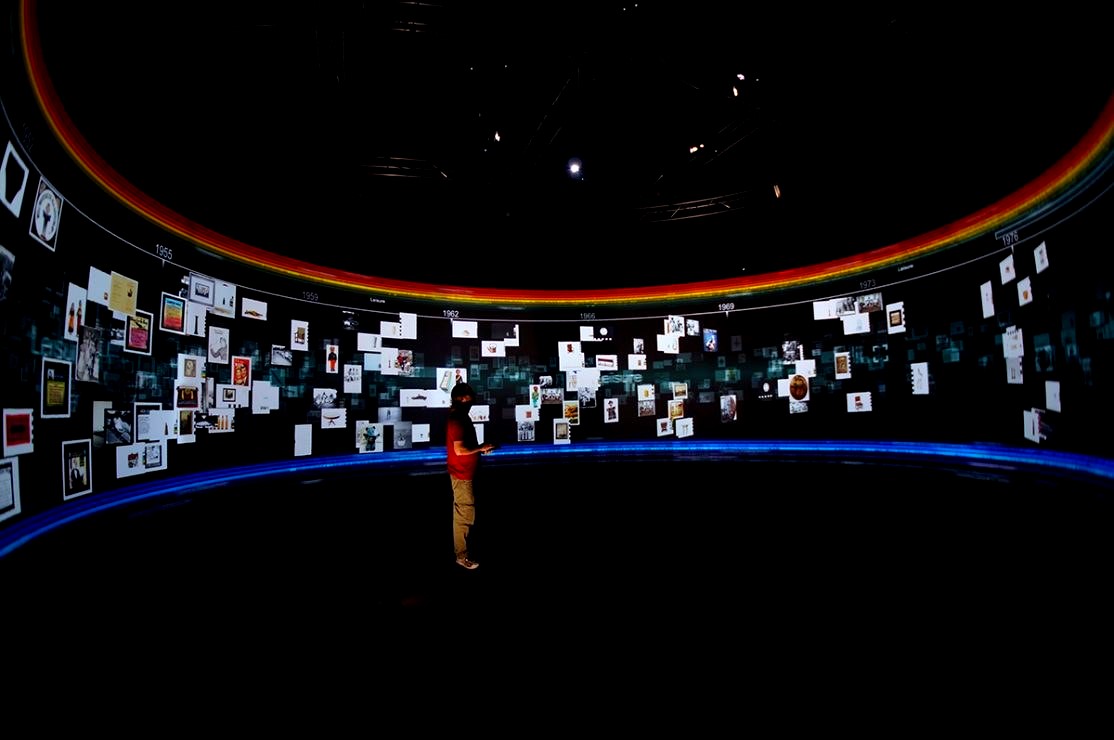 Special thanks go to my thesis supervisor, Dr Marta Sabou, who encouraged and steered me in the right direction through the process of researching and writing this thesis. I would also like to thank the experts who were involved in the interview series and/or provided valuable input for this master thesis:
Jane Alexander, Cleveland Museum of Art

Horst Campman and Nicolai Rigler, P

ART

NER Culture+Projects, Vienna

Sebastian Chan, Australian Centre for the Moving Image, Melbourne

Nikita Derevianchenko, PinchukArtCentre, Kiev

Max Hollein, Fine Arts Museums of San Francisco

Rafael Garcia Horrillo, Museo National Centro de Arte Reina Sofia, Madrid

Dr Ulrich Kernbach, Deutsches Museum, Munich

Hub Kockelkorn, Museon, The Hague

Guillermo Solana, Museo Thyssen Bornemisza, Madrid

Trang Vu Thuy, Lenbachhaus, Munich

Jasper Visser, VISSCH+STAM, Amsterdam
Furthermore, respondents of the digital questionnaire and/or interviewees from the following museums shared their insights with me: from National Gallery of Art, (Washington DC), Smithsonian American Art Museum (Washington DC), High Museum of Art (Atlanta), Getty Center (Los Angeles), National Portrait Gallery (London), The British Museum (London), Guggenheim Museum (Bilbao), Museo Nacional Centro de Arte Reina Sofía (Madrid), Museo Thyssen-Bornemisza (Madrid), Musei Capitolini (Rome), Israel Museum (Jerusalem), and Queensland Gallery of Modern Art (Brisbane).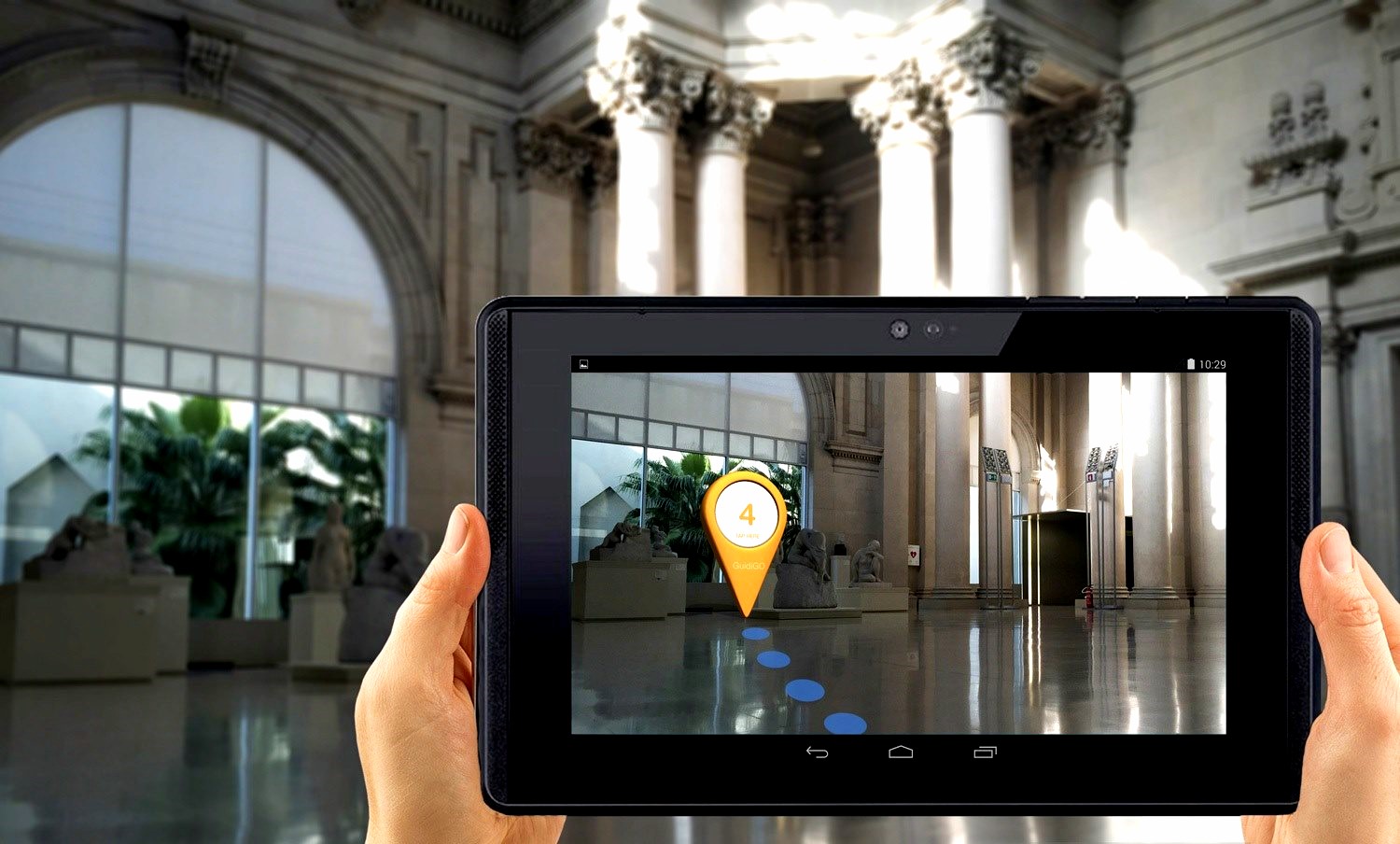 Sofia Widmann
Marketing Manager
PARTNER Culture+Projects
sofia.widmann@partner-cp.com
Vienna, Austria
 L'articolo è stato pubblicato: https://sway.com/MFZubJn4YgDMMHVC