L'Istituto Italiano di Cultura di Belgrado organizza la lecture "Immersive virtual reality applied to the theatre" del Prof. Massimo Bergamasco
1047
S'intitola Teatro e migrazione. Teatro, nazione e identità: tra migrazione e stasi la conferenza mondiale IFTR 2018 che si terrà dal 9 al 13 luglio prossimi a Belgrado.
L'Istituto Italiano di Cultura di Belgrado in collaborazione con la ricercatrice Anna Monteverdi, presenta la partecipazione del prof. Massimo Bergamasco, professore ordinario di Meccanica applicata, direttore dell'Istituto TeCIP, nonché fondatore del Laboratorio di Robotica Percettiva presso la Scuola Superiore Sant'Anna di Pisa. La sua attività di ricerca verte su temi di robotica indossabile, interfacce aptiche e ambienti virtuali.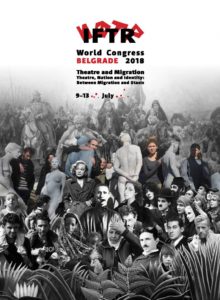 L'intervento del prof. Bergamasco, intitolato Immersive virtual reality applied to the theatre, avrà luogo martedì 10 luglio alle ore 19.00 presso la Galleria Artget del Centro culturale di Belgrado.
Per ulteriori informazioni: https://www.iftr.org/