The Tempest & Intel-Royal Shakespeare Company
600
The Tempest runs November 8 to Jan. 21 at the Royal Shakespeare Theatre in Stratford-upon-Avon.
FROM: http://iq.intel.com/cinematic-special-effects-come-to-live-theater/?_topic=tech-innovation
If you think computer-generated special effects are only for blockbuster movies, then the 2016 stage production of The Tempest by the Royal Shakespeare Company (RSC) might surprise you.
Working with Intel and The Imaginarium Studios – the performance capture studio co-founded by actor Andy Serkis and Jonathan Cavendish – the RSC wanted to reinvent Shakespeare's epic tale in a way that could excite and amaze 21st-century audiences. The challenge was to use the latest technology to create something live theater audiences had never seen before.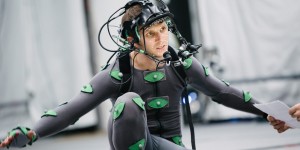 For the first time ever, a digital reinvention of Ariel the sprite, one of The Tempest's key characters, will take to the stage. And unlike movies and video games, which rely on post-production rendering and integration, in this production, Ariel's avatar will be performing on stage alongside human actors in real time.
"Because Ariel is not of this world, we can be really imaginative," said Sarah Ellis, Head of Digital Development at the RSC. "We can do things we haven't been able to do before in terms of how we show the character live on stage. We can make him very small or we can make him the width of the stage with the technology we are using."
Played by an actor wearing a motion capture suit, Ariel's movements are captured by inertia-detecting sens ors, rendered using two Xeon-powered servers, and then projected onto the stage as a computer-generated avatar…(see in http://iq.intel.com/cinematic-special-effects-come-to-live-theater/?_topic=tech-innovation )
SEE ALSO http://www.telegraph.co.uk/theatre/what-to-see/how-andy-serkis-is-bringing-holographic-magic-to-shakespeare/