An Intervention by Mike Bartlett, Bucarest
801
An Intervention by Mike Bartlett
20 October| 20:00 – Act Theatre
21 October| 22:00 – Act Theatre
What is friendship? Is it when two people meet several times and talk to each other? Is it intimacy shared by two people? Should I feel different if I have friends? More responsible maybe, happier, more accomplished? How many true friends do I have? Do I still know what friendship is? A friend or a mate, a fellow or what exactly?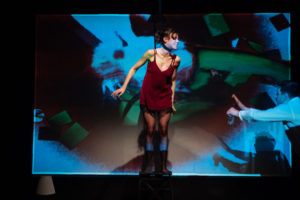 Deep down in my soul, I know that you are my friend because I can laugh with you, we can argue, call each other names and, most important or all, you are my friend because I know I can count on you being available day and night whenever I might need you. That is what An Intervention
 is about. A human relationship undergoing surgery without anesthesia, with all that comes from it. With laugh, hate, advice, emotion, availability and, above all, with presence.
Mike Barlett writes for an audience that is anchored in reality. His texts challenge people's emotions, as well as intelligence, and An Intervention is no exception to it. His lines are vigorous, incisive, fun and deep. I, as a young director, was very careful not to destroy the elements of a successful recipe. With such a special venue as the ACT Theatre, with two extremely talented actors and a fabulous text, my job of that of helping, just like a film editor, so that the rhythm of the text and the actors' talent should get to the eyes and heart of the audience at its highest lever possible." (Radu Iacoban)