INFLUX FESTIVAL, Video a Escena 2017 Barcelona
840
The fourth edition of INFLUX festival is dedicated to audiovisual performing arts.
INFLUX promotes artists who use video and digital media as an integral aspect of artistic expression in their stage proposals. The festival includes works by visual artists, musicians, poets, dancers, performers or theatrical creators who blur the edges. The protagonists of this edition will be Kònic Thtr, Kórnik Trio, Aldo Aranda and Slowflames.
INFLUX aims to become an established platform providing visibility for local creators from Barcelona and Catalonia, but also open to artists from other places.
The festival aims to help provide a multifaceted vision of the diversity that exists in contemporary creation
PROGRAMA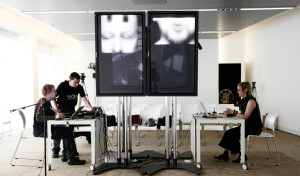 Dijous 9 novembre 2017. 21h
KÒNIC THTR
+info
Divendres 10 novembre 2017. 21h
KÓRNIK TRIO
+info
Dissabte 11 novembre 2017. 21h
ALDO ARANDA
+info
Diumenge 12 novembre 2017. 20h
SLOWFLAMES
+info
Antic Teatre
Verdaguer i Callís, 12. 08003 Barcelona
www.anticteatre.com

Entrada 6€
comprar entrades